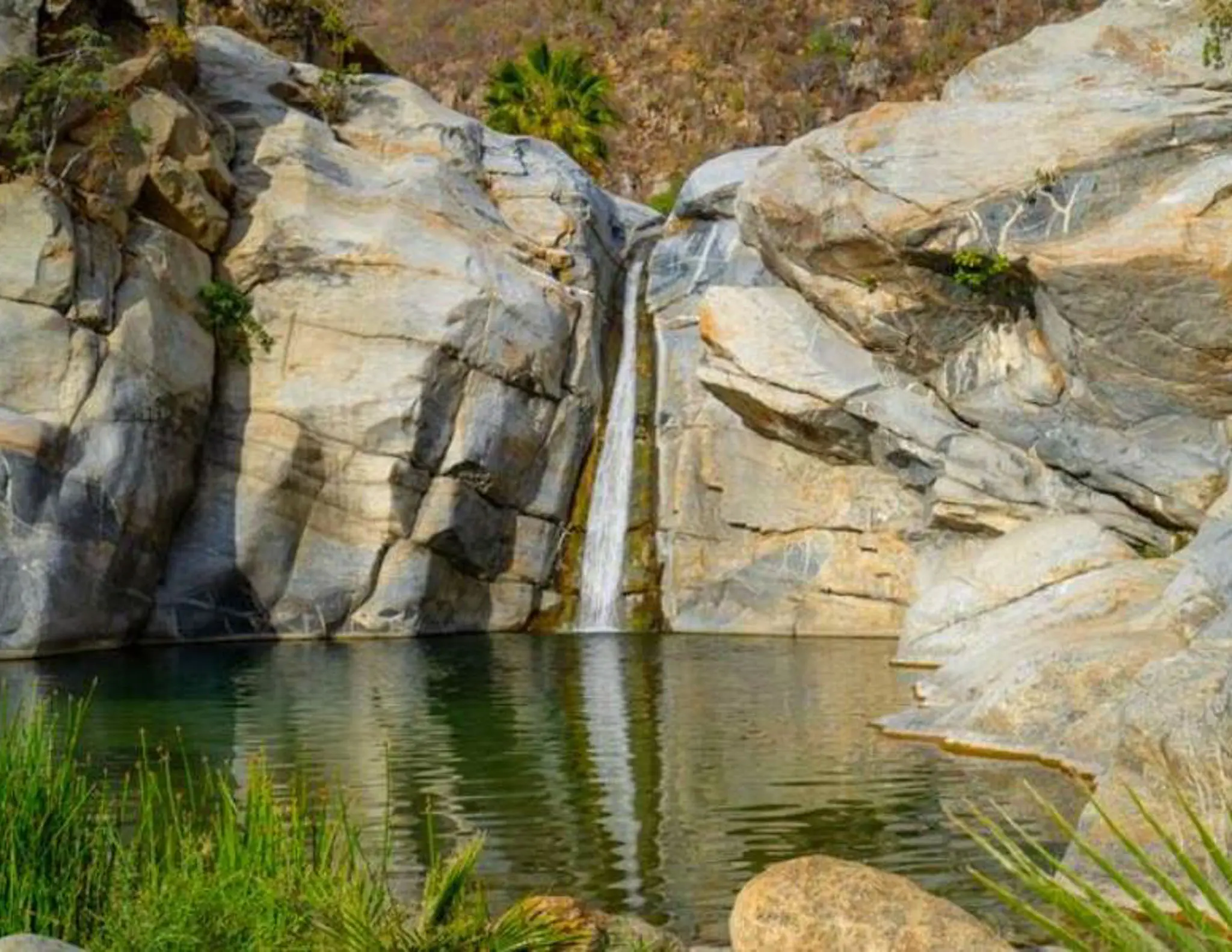 Hiking at Fox Canyon
Can you imagine walking next to a river, alongside the mountains, admiring the wonderful vegetation, water slides, and waterfalls in Cabo? Just one hour's drive from Villas Del Mar, such a place exists.
Let us take you to admire this beautiful oasis in the middle of the desert and explore with us its magnificent rock formations and freshwater pools. We will start with a downhill hike and then a swim in the natural pool nested at the base of the waterfall. Our guides will then take you on a scenic and informative walk.
This all-day excursion departs from Del Mar at 9 am daily and includes water, snacks, Nature Park fees, and a restaurant lunch. Suitable for children (with supervision) and adults of any fitness level, make your booking 48 hours in advance for your party of 2-8 participants. Don't forget to wear comfortable clothing and walking shoes, and bring swimwear, a towel, sunblock, and a hat for some fun in the sun.
Download the brochure for more information.