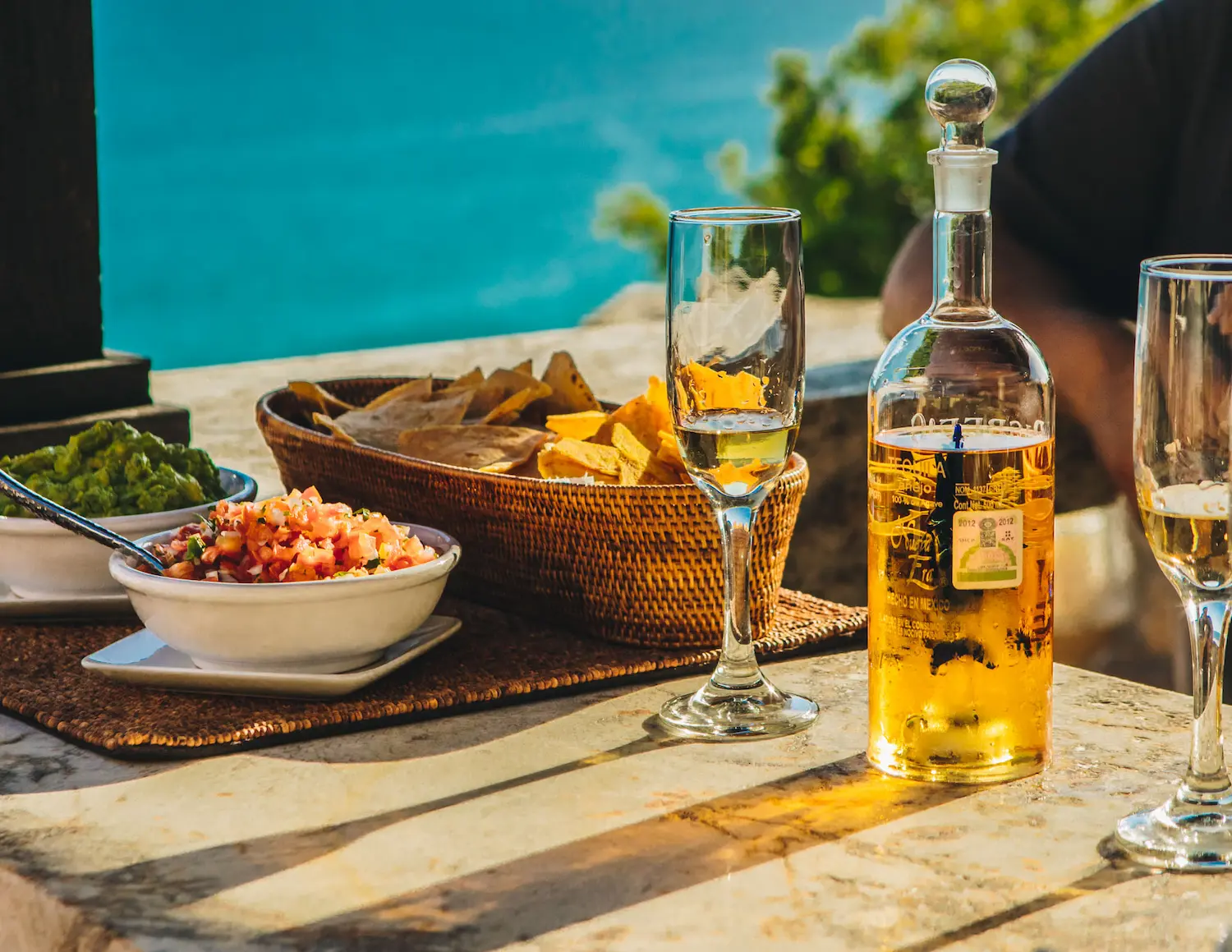 Tequila Tasting
Get the inside scoop on Mexico's finest export and learn about its origins, how it is produced, and the diverse flavors this traditional spirit holds.
During this tequila tasting, you will learn about top notes, undertones, and finishes of the three most common types of tequila -blanco - reposado - añejo - and how you should taste them in order for a better smell and flavor appreciation.
This one-hour experience is open to anyone who wants to know more about tequila. Beverages and a light sampling of classic Mexican foods are included. Tastings are available Monday thru Sunday, 10 am to 8 pm; contact the Concierge for bookings at least 48 hours in advance for a group of 1-8 people.
Download the brochure for more information.